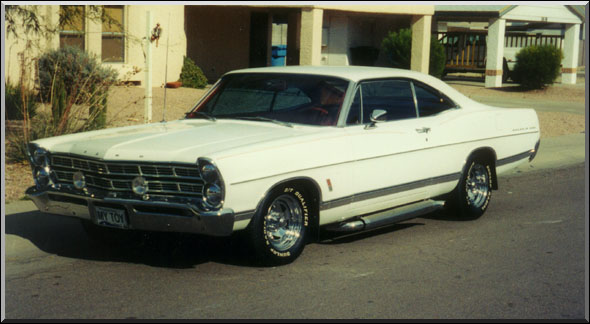 This is a letter that I wrote to Mike Jackson the CEO of AutoNation
This liberal expects all Americans to drive a Toyota Prius.
Dear Mike Jackson I watched you talking to the Governor of Michigan. Man oh man are you ever a liberal leech, Wanting the Government to mandate $4.00 per gallon gas. Just so you can push your ultra liberal Prius agenda. People like you make me sick to my stomach, Toyota is a Japanese vehicle and doesn't support the USA at all, whats wrong with you people? Are you so intent on the ruination of our country, That you are brain dead? You Sir will never mandate to this Army vet that I drive a ugly death trap, You Mr. Liberal shall never mandate my old vehicles off the road! We are Americans and I have the right to drive what I choose, NOT what you choose, Try and remember that. How is a contractor going to haul sheets of drywall in a Prius? Please answer, I would adore to hear your answer. Pull my boat with your liberal Japanese made death trap, I would love to watch, Liberals like you think you can just mandate "WE THE PEOPLE" into submission. Well Sir you can not! Let me ask you something, So what if one third of the US population had to plug in their vehicles at night, It not only would raise our light bills but it would cause usage issues with the electrical grid, Making the already stressed electrical system work harder and use more energy, So truly what are you saving? People like yourself are only interested in one thing and one thing only Lining your ultra liberal pockets with cash from the American people. You hope for the failure of the Big Three so you can push your un American agenda, I choose to drive a thirty year old Ford, and you know something, it gets 26 mpg and has a v/8 Thats right. So put that in your ultra liberal agenda pipe and smoke it. You will mandate nothing! You are the problem not the solution here. You try and push your liberal agenda's and make our country weak and available for an attack. I Sir with for one That people like you wouldn't speak for the people of this country. You will not force me to drive a death trap! I will do my part as a "GOOD and TRUE" American and battle your ultra liberal agenda all the way until my death. What we need in this country is a $6500.00 tariff on all foreign vehicles to level the playing field. "NOW" that would help. Also how are we disposing of all the used auto batteries once they're spent? Seem to be more hazardous waste to me. Are we now going to fill our landfills with these toxic battery's? I guess you do not care about that right. You just care about selling ultra liberal imports in our USA Have a great day.
This liberal pukes do not realize that there are old car collectors, and others that just want to drive older cars, They also do not realize that some people are contractors and use their vehicle for their business. Some of us have boats, travel trailers, and toy haulers, THAT we cant tow with a Prius.
These stupid ass liberal degenerates don't understand, why we love older vehicles, They think that they are junk. They want to mandate gasoline at $4.00 a gallon to force people to buy smaller more fuel efficient vehicles. They have NO Clue that our energy grid couldn't withstand everyone have vehicles plugged in.
and that the power plants would ramp up production and have to use more coal, completely defeating the purpose of an electric vehicle.
I like so many good American people are sick and tired of these liberal tree hugging do gooders. We are indeed Americans and we have the right to affordable fuels and we have the right to drive what we want, We are still indeed a FREE People.
All of you need to write your Government people and let them know how you feel about this issue, As we speak right now California Liberals are trying to mandate black cars off the road, Whats next Red? Blue? Purple? We all need to contact the United States Government and let them know how we feel about them trying to mandate our lives. I am keeping my old American vehicles weather our Government likes it or not.
We should be mandated by anyone to drive anything.
Unless you feel the need to be under some type of Socialistic rule.
Autonation CEO Mike Jackson: just another exec in favor of higher gas taxes
by Sam Abuelsamid on Jan 26th 2009 at 8:10PM
Executives of large companies by and large tend to skew toward the more conservative side of the political spectrum and generally eschew increased taxes on anything. However, a growing handful (see here) seems to be coming to the same realization of late, a realization that completely escapes most politicians: cheap gas is bad for America, especially if we want the country to move to more efficient, lower emitting vehicles.
The latest to jump on the increased gas tax bandwagon is Mike Jackson, CEO of AutoNation. AutoNation is the largest dealer group in the country with 311 franchises at 239 locations and 25,000 employees. Jackson realizes that simply mandating more efficient vehicles through either fuel economy or emissions rules without stimulating demand for those vehicles will leave his stores with a lot of stock that customers don't necessarily want to buy.
People tend to think of efficiency in relation with current fuel prices. When prices are low, they buy less efficient vehicles. Jackson is promoting an extra $1/gallon tax phased in over five years. The problem is, will any politician put their neck on the line to support higher fuel prices?
Pull together People we need to beat these liberals to a pulp.
Thanks Vance Keaton
Phoenix AZ